Unnamed

Pet Info

Species
Sex
Female
Rank
Unique
Pet page
Custom ID
A00004

People Info

Artist
Iridien
Commissioned by
Tyger
Custom Name/ID if no name
Edit
[ADD INFOBOX HERE]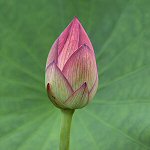 NAME/ID is a custom SEX SPECIES coloured by ARTIST for INTERN. (If any trivia, add here)
Stuff things edit later time for bed now, publishing so can see it at work.
! template will update on pages it's used on, PROVIDED you go to that page and edit/save it. You don't need to do anything else, but looks like you do have to manually go resave.
This template needs to be SUBSTITUTED into the new page, so changes to this template don't mess up the other pages.